The pandemic pushed educational technologies along at light speed, forcing us all to adapt to a myriad of changes rapidly, and definitively.
Our first goal when on-boarding a new student is to customize the learning tools needed to best accommodate their individual situation. We work together to define the right modes used such as Zoom, FaceTime, Google Duo, Google Meet or other conferencing software, combined with the students tablet, computer, smart tv or phone. Working together with the caregiver, we will define how we will communicate, and what will work best for the learner. Optional remote tutoring approaches and modifications include the following.
Co-Teaching: the ability to be taught by multiple instructors for better learning outcomes
Tech Hacks: larger fonts, high contrast lighting, video closed captioning for students who need it
A blend of in-home tutoring with remote (if possible)
Tutors can create customizable videos to help with reinforcement of learning
 Read more on remote tutoring with Educational Tutorial Services.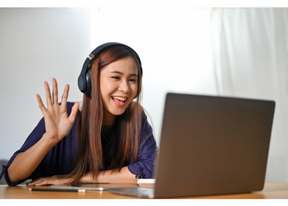 Advantages of remote learning
Pre-recorded videos are available to parents to assist with reinforced learning
Access to on-demand tutors without a planned tutoring session
Ability to monitor and reinforce progress with interim quality checks
Access to a library of downloadable materials to assist with learning
Desktop sharing aids in learning with the ability to see homework and lessons