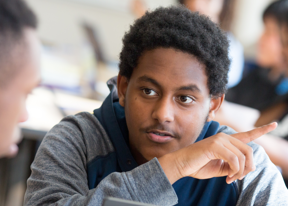 ESL candidates, including immigrant populations
As refugee populations surge, most youth require assistance to prepare for the rigor of the American school system. Many having significant gaps in their education, Educational Tutorial Services offers ESL (English as a Second Language) support to help these children acclimate and adapt to their new environment. Having worked with non-profit groups such as Lutheran Services in America to serve migrant children, ETS is prepared for the challenges of onboarding and managing the complexities that come with serving these students.
To learn more and find out how Educational Tutorial Services can help your agency, fill out this short form and we will be in touch.
Educational Tutorial Services offers ESL (English as a Second Language) support to help these children acclimate and adapt to their new environment