Many parents and caregivers have sought out remote services during the pandemic that aid in their child's learning through use of virtual platforms like Zoom, Skype, FaceTime, Duo and other video services. These demands have skyrocketed because parents and caregivers are finding they need additional support while they juggle teaching their children as they work from home.
Remote tutoring allows adults to be working in another room while their child is participating in tutoring sessions that are 15 minutes to 4 hrs in duration, based on the parents preference and the clients budget.
While the majority of our remote tutoring occurs during a one-on-one session, ETS also facilitates group tutoring with siblings or neighbors remotely. These "learning pods" are very effective and post-test results show that many of the remote groups test higher than their individual tutoring counterparts.
With a remote structure we are experiencing less "no shows" for appointments, and are able to provide caregivers time to focus on other matters— with the exception for special needs children who require caregiver support during remote sessions.
Remote tutoring is available to students anywhere in the United States.
Learn more about Educational Tutorial Services remote learning technologies.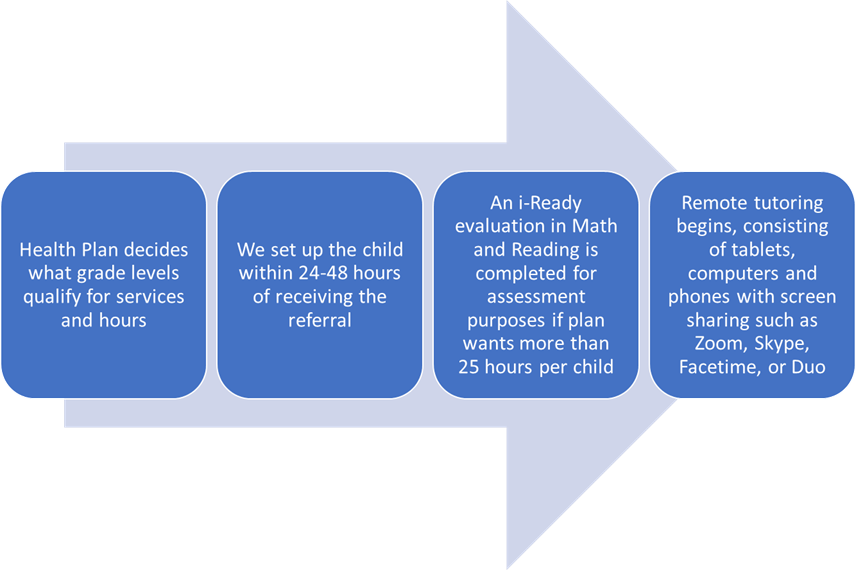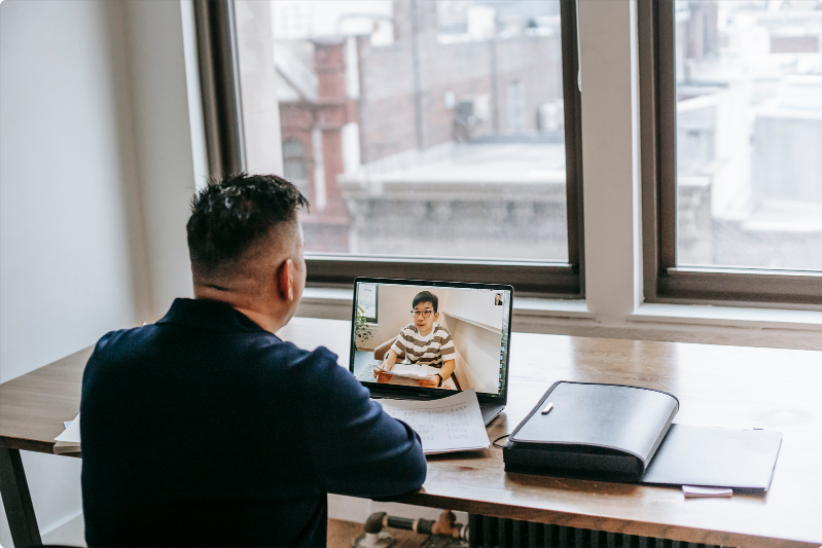 "Students can be set up for remote tutoring within 24 hours or in some cases, same day!"