Educational Tutorial Services has worked nationwide with state and local welfare agencies such as the Department of Children and Families and Department of Human Services for over 26 years to help improve the lives of those served.
Every child deserves the chance at a bright future. We make success achievable by eliminating the learning gap which many children in welfare agencies experience.
Additionally, we understand the challenges faced by state and local welfare agencies, and the need for expert assistance to supplement their services.
The need for intensive tutoring for children and youth in challenging life circumstances is evident and well-documented. They often find themselves transferred from school to school, and lack the structure to be able to perform at their best due to circumstances beyond their control. The supplemental educational support provided by Educational Tutorial Services offers the needed rigor and structure to help these children meet their potential.
The instability which affects their learning process can be offset with the assistance of our tutors. Our approach is direct and proven effective.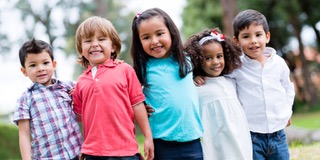 We provide between 2-4 hours weekly, and as much as 10 hours in certain cases where the learning gap is greatest. Short term goals such as homework help as well as long term goals such as literacy achievement or test prep are adopted in order to focus the program and create "wins" for the student.